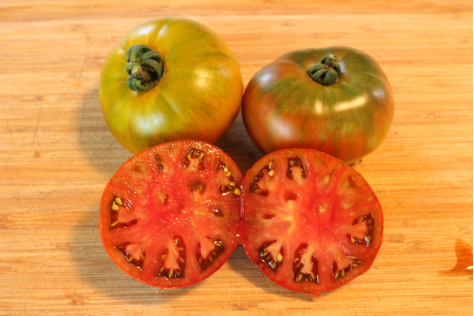 Chocolate Silk Tomato Seeds - Organic
This is brand-new (to the world, not just Orta!) for 2023.  The result of 6 years of breeding for heirloom flavors with modern yields and performance by Steve Peters and Kanti Agarwal.
Chocolate silk is a large, complex flavored chocolate tomato, bred for better performance in more marginal conditions:  extreme heat, cool and windy weather, cool nights, large temperature swings, uneven watering -- all the things tomatoes traditionally don't like!

Determinate.  Open-pollinated (means you can save seed from this variety).
Aprox 20 seeds per pack.