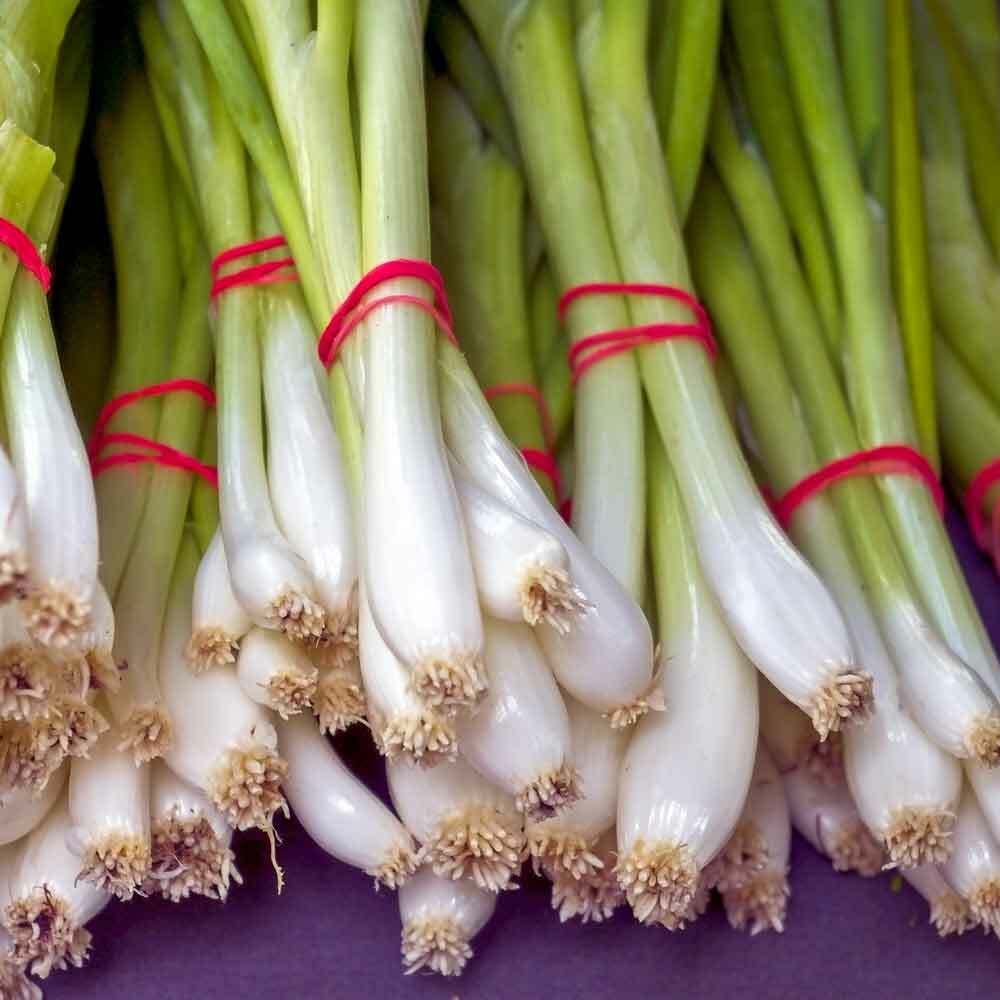 Evergreen Bunching Onion (Allium fistulosum) seeds
No garden should be without bunching onions, aka green onions.  They take up a teeny footprint and stand for a long time in the garden.  It's the height of convenience to always have a patch of onions to harvest!  
Unlike bulb onions, bunching onions aren't fussy about day length or time of year.  They grow well in cool weather, but can stand through the some summer heat as well.