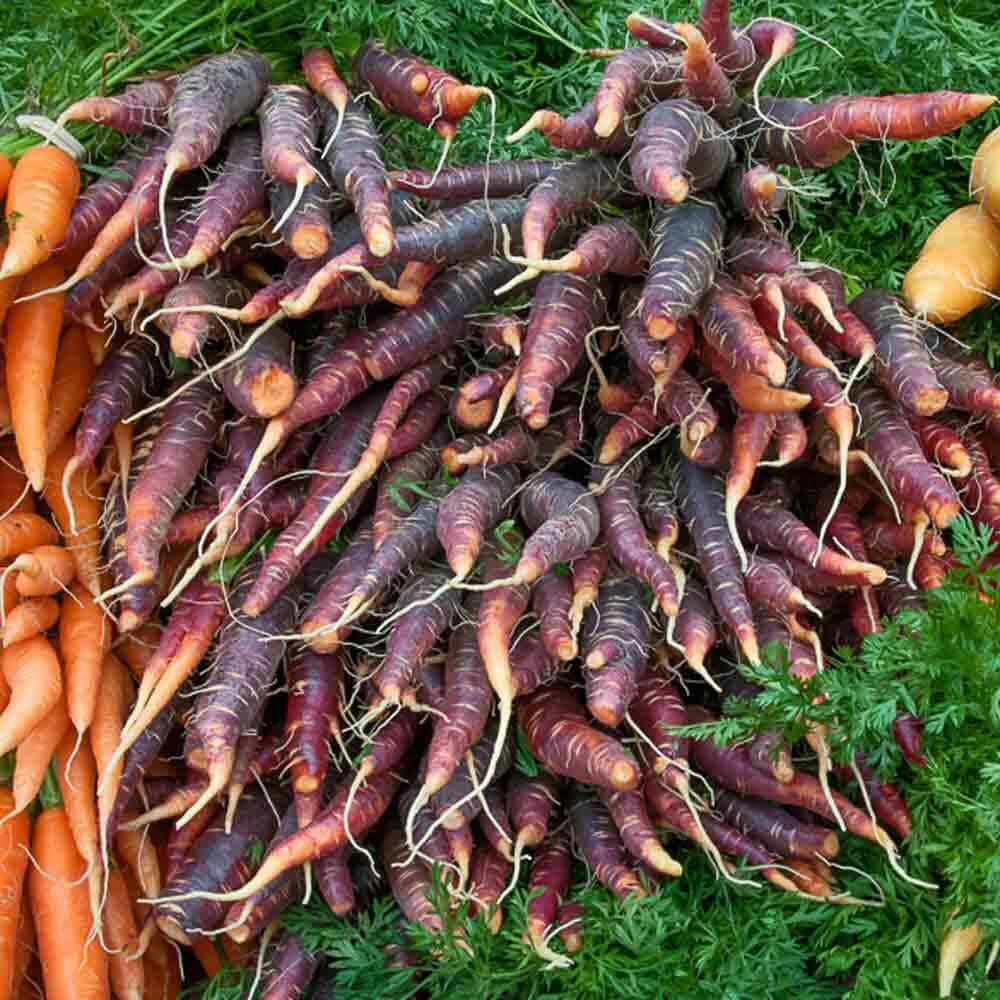 Purple Dragon Carrot seeds
Unusually good flavor and interesting color!  Said to have a warm spiciness (but not pepper-y spicy) that especially comes out when cooked.

More tolerant of clay soils than your average carrot.  Will grow to 7" even in clay.
Direct seed into your garden beds or containers, with at least 15" of soil.