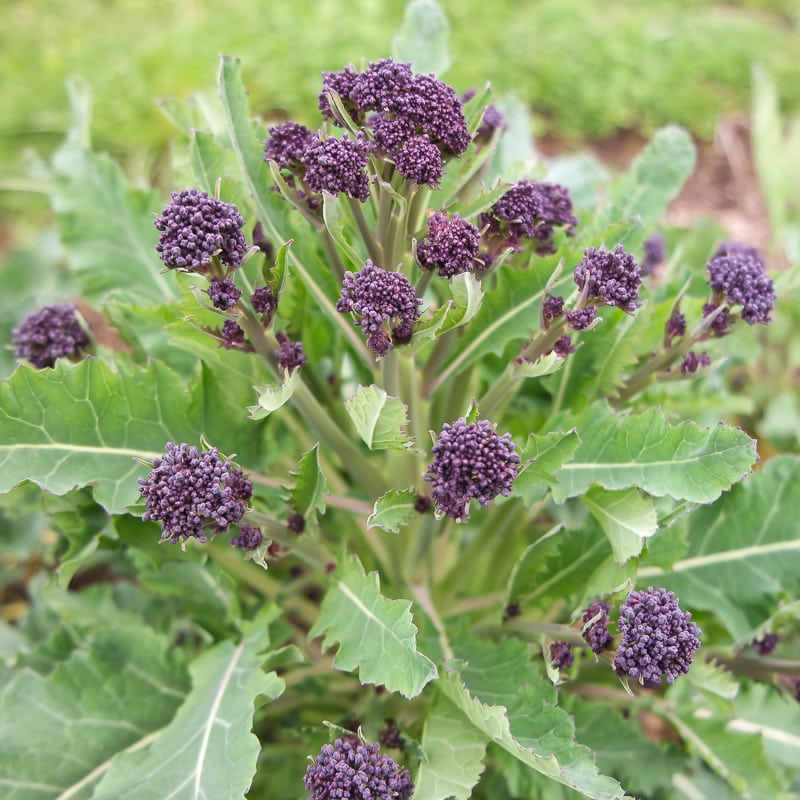 Purple Sprouting Broccoli, Red Arrow
Long season, long harvest broccoli with an abundance of sweet, purple florets. This broccoli is a long-growing crop that is worth the wait.
~30 seeds per pack
How to grow Purple Sprouting Broccoli:
Start seeds in summer.  Plant out in late summer / early fall to get plants established before short days and cool weather slows them down.
Harvest  March – April of the following year, perhaps February if your winter is really mild.  The beauty of PSB, aside from its sweet flavor, is the long harvest.  Once you harvest the first main head, the plant produces tons of side shoots, right through the March - April "hunger gap" when nothing else is producing.
PSB is very cold hardy, easily down to 15F, and perhaps more if it has protection from cloches or row covers.
Smaller plants (sown later in summer) tolerate colder winters.  Larger plants (sown early in summer) produce earlier harvests and are better for milder winters, provided they don't have to withstand too many summer heat waves outdoors.  As with all sowing times, it's a bit of a guessing game.  Multiple sowings are probably the best insurance!