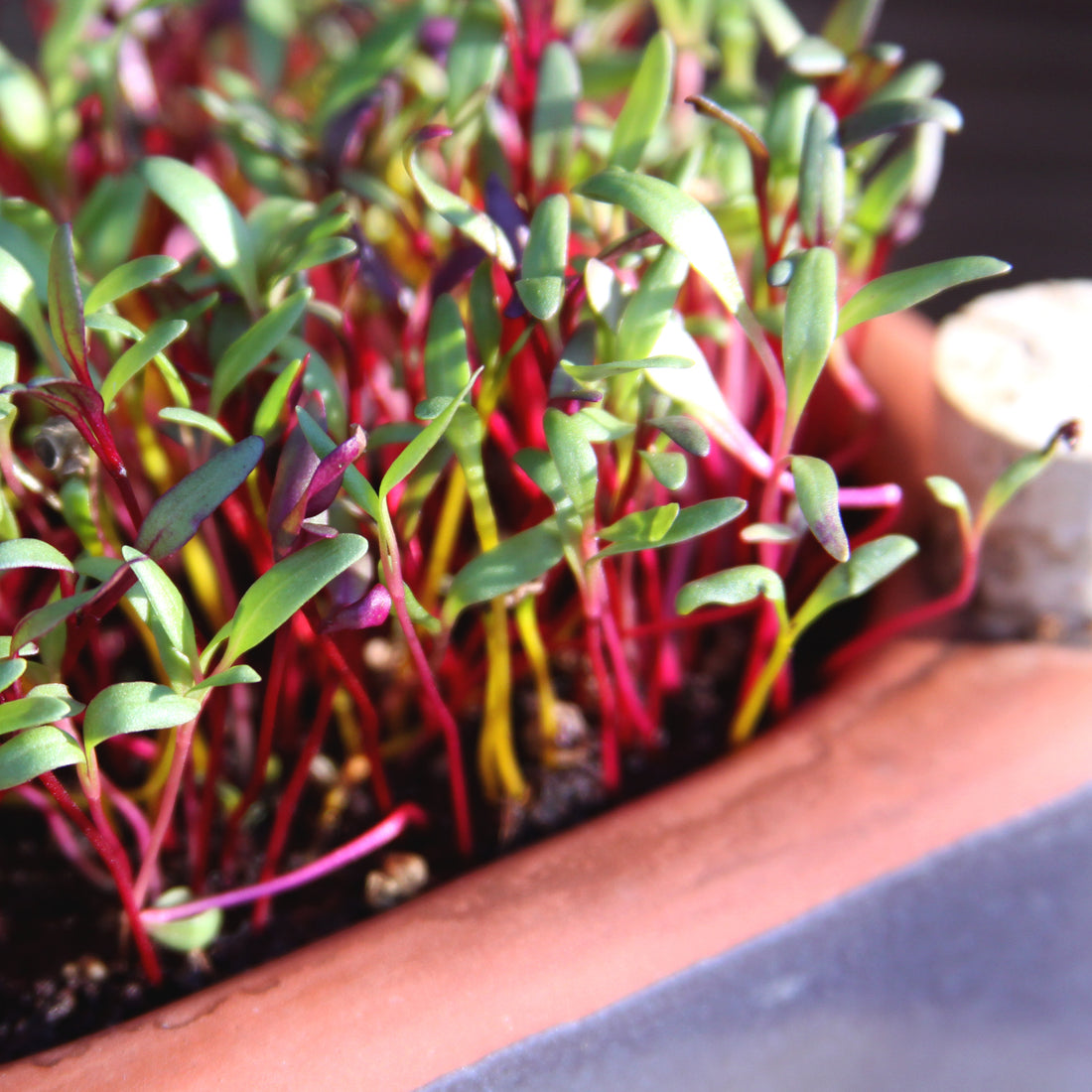 Seeds and soil to refill your microgreen kit!
Refill includes:
1.  Organic compressed soil pellets for FOUR crops of microgreens
2.  FOUR packets of seeds.
Choose between:
Radish
Arugula
Beets
Tatsoi (an asian green like spinach)
Assorted, one of each variety listed above
3.  As with everything from Orta, your refill will arrive in 100% paper packaging with nothing to send to the landfill.  Please recycle or compost!
(Please note, the refill does NOT include the self-watering terracotta planter or instruction cards.  For the entire kit please click here.)