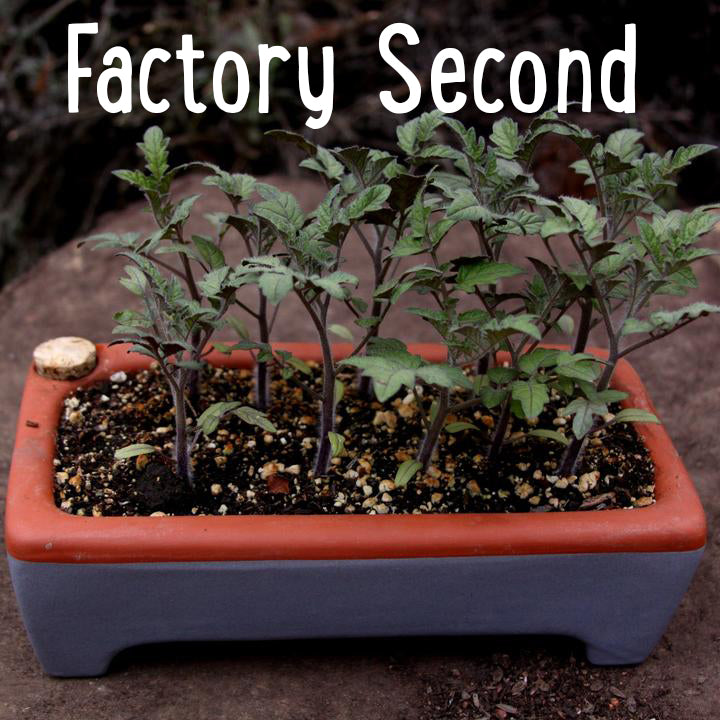 Factory Second Rectangle Seed Tray
Seconds are our "insider" pots, available only occasionally, and only to those of you with the secret link!  ;)
These pots are the same as our regular Rectangle Self-Watering Seed Trays but have cosmetic flaws.  They are guaranteed to work perfectly (as in, we'll replace them if they don't), but they've got some extra "character."  
These pots are unique, only fitting for our wonderful customers that are themselves one of a kind. 

Some examples of flaws are:  glaze tests with colors or textures that didn't come out how we liked, smudges or extra drips of glaze, dents and bumps, funny shaped holes for the corks, tiny cracks that come from clay drying unevenly, etc.  (The tiny cracks are indeed very small, and only on the top surface of the pot where they do not cause leaks or affect the function in any way.)
We do not offer color choice for seconds, but we do guarantee that they work perfectly.