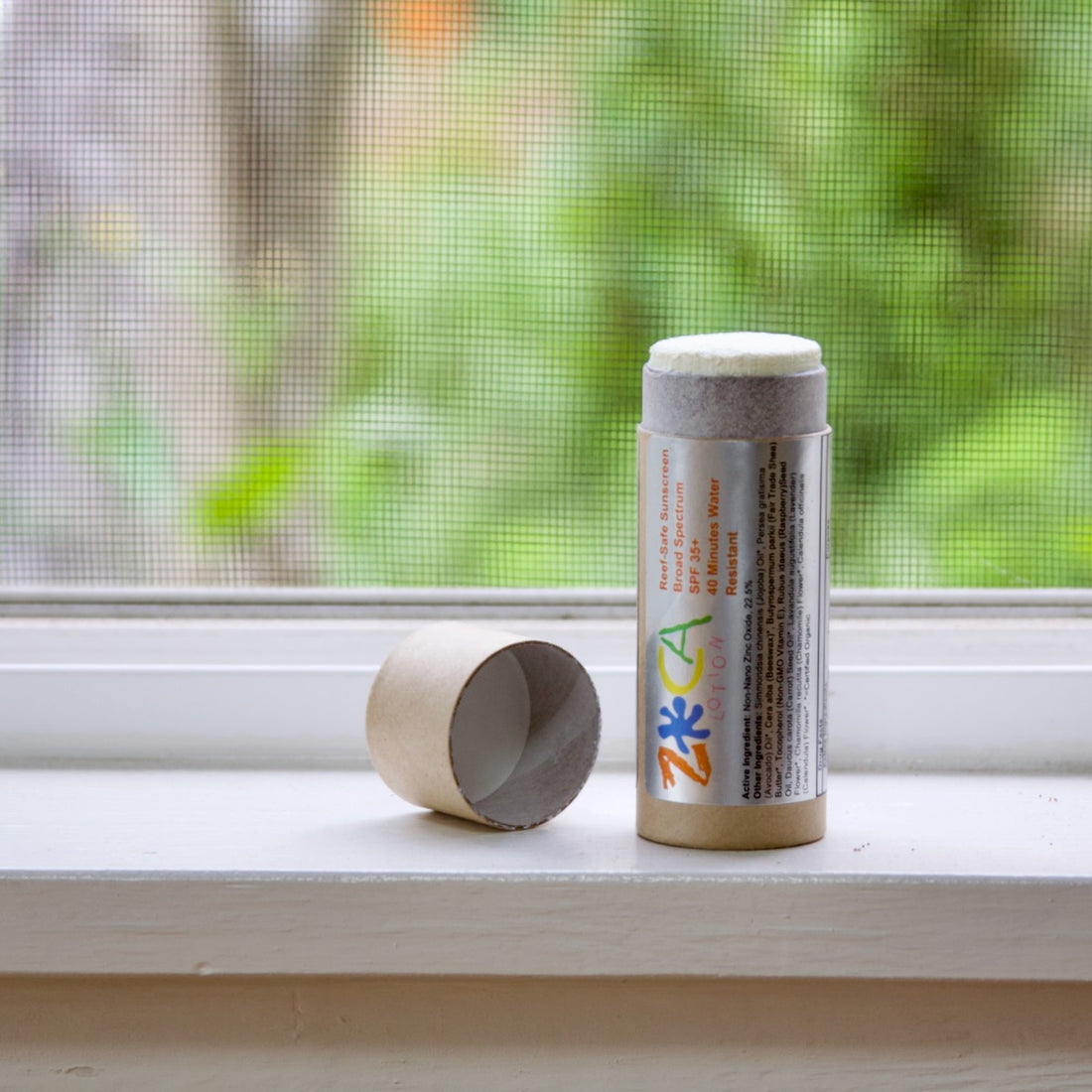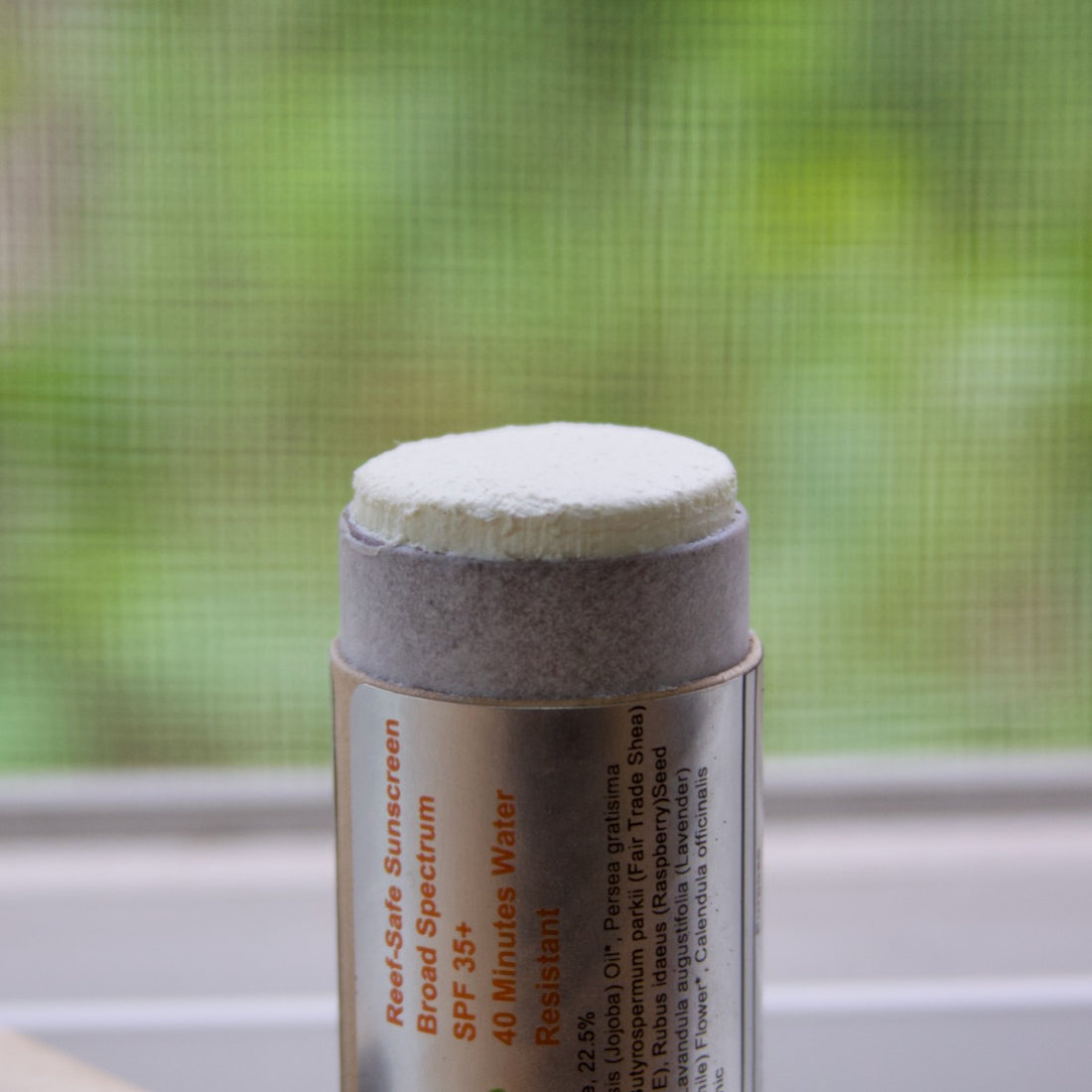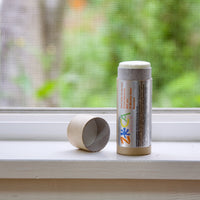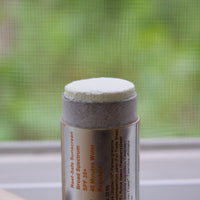 Gardener's Sunscreen, SPF 35+ in plastic-free packaging
Every gardener needs a good sunscreen, and we LOVE this one.  It goes on smooth, stays on through tough gardening jobs, and makes skin (especially mature skin) feel really nice.  40+ minutes water resistant, 35+ SPF.  
It's a salve rather than a cream, which means it contains no water.  It's more like a silky-smooth lip balm than a lotion, protecting your skin from the elements as well as the sun.
Active ingredient is Non-Nanoparticle, Uncoated Zinc Oxide 22.5% (with no chemical sunscreens)  Other ingredients are:  Jojoba Seed Oil*, Avocado Oil*, Beeswax*, Shea Butter**, Vitamin E Oil***,   Raspberry Seed Oil, Carrot Seed Oil*, Lavender Flower*, Chamomile Flower*, Calendula Flower*,  Kapoor Tulsi Basil Leaf*.
*Organic, **Fair Trade Organic, ***Non-GMO
And it comes in a paperboard tube!  No plastic at all.  You can compost your sunscreen package when you're done.  1.5 fluid oz package.