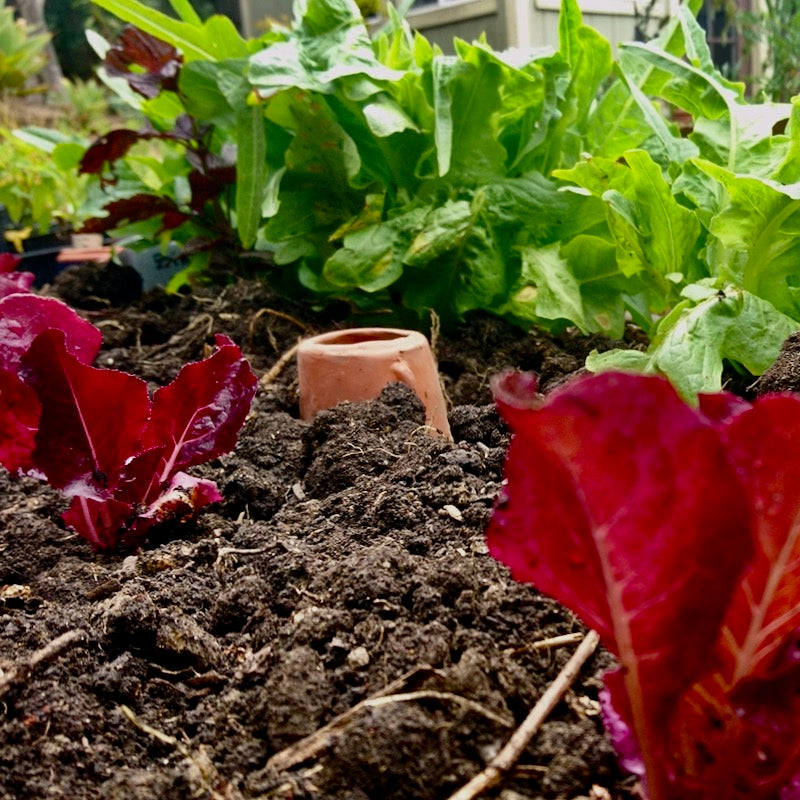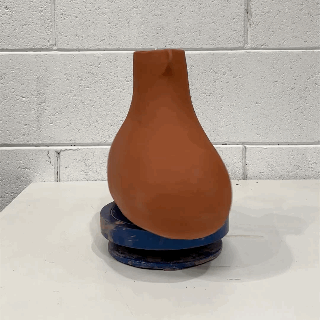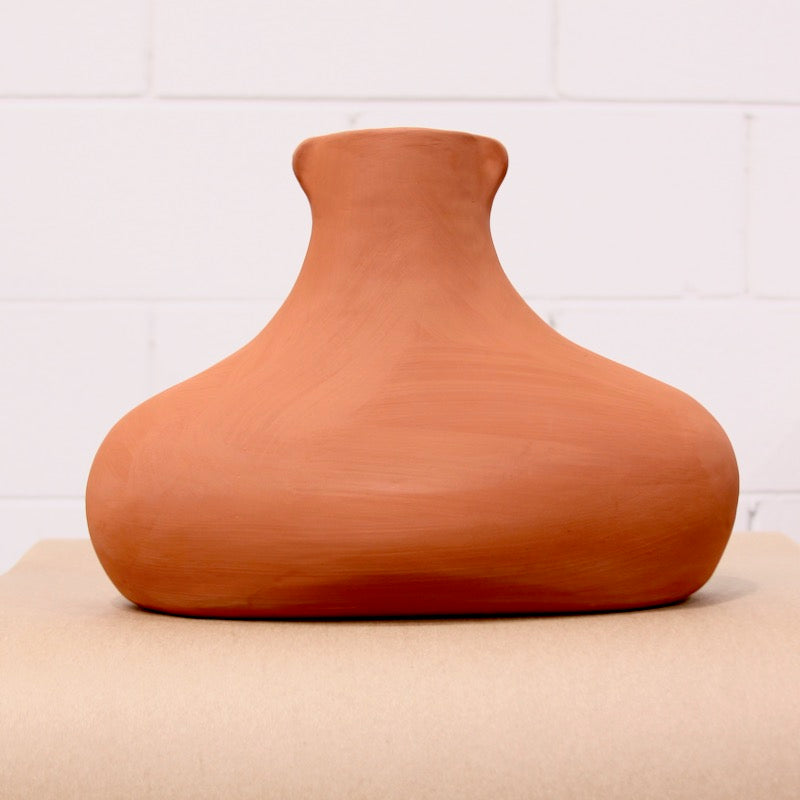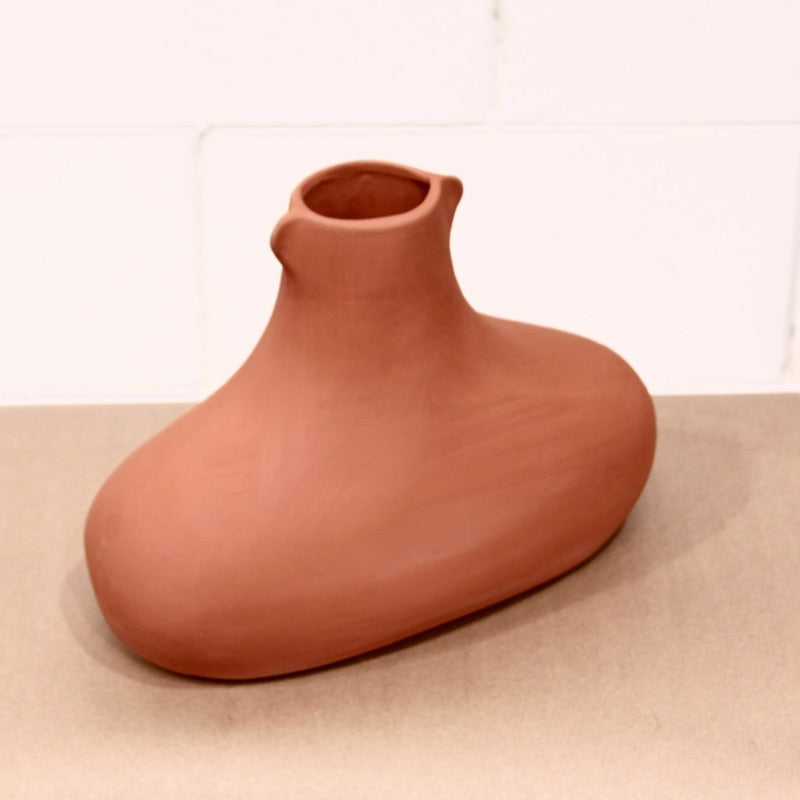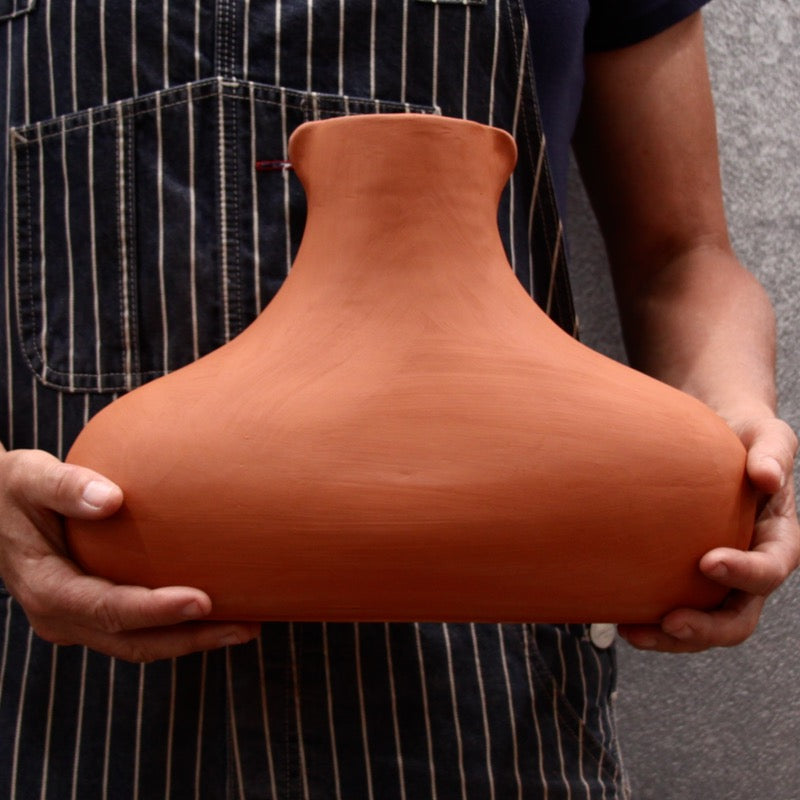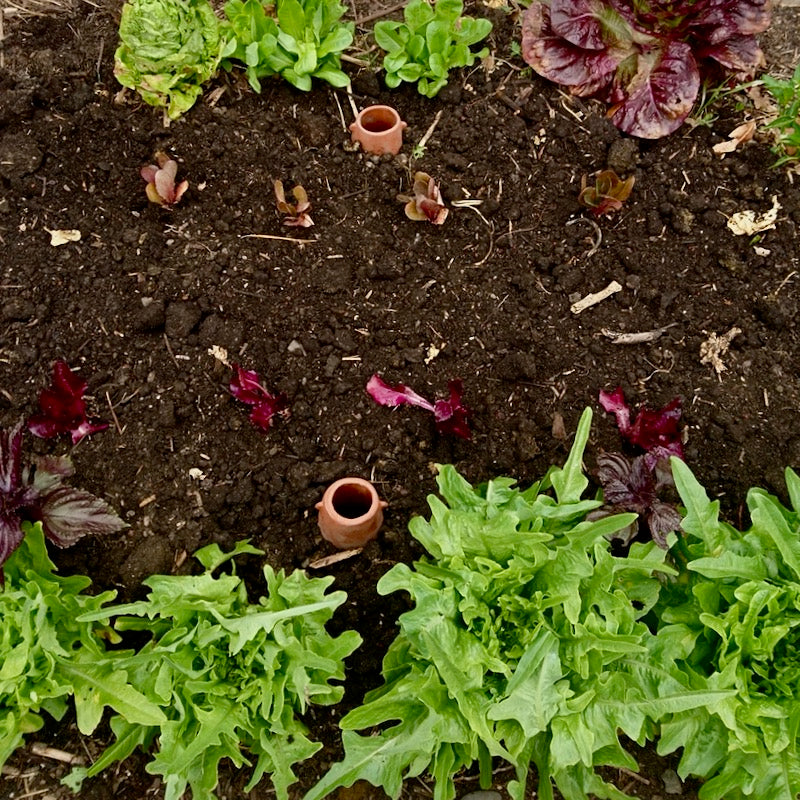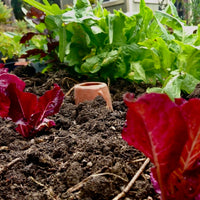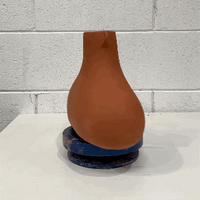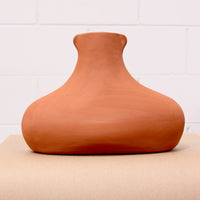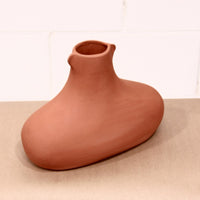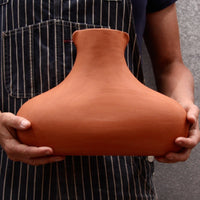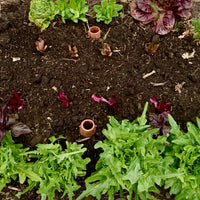 Olla / Sub-Irrigating Pot
Ollas save water! 
Ollas (say it OY-yaz) seep water from the internal reservoir to keep plants evenly moist.  Water goes where plants need it - at the roots underground!  Evaporation and and water loss are dramatically reduced.
Fill about once a week (more frequently in hot, dry weather, less often when it's cool).  Each olla waters an area about 3' x 4' depending on soil type.
Clay soils - water travels more horizontally, allowing ollas to be spaced further apart.
Sandy soils - water travels more steeply downward.  Ollas must be placed closer together.
You'll have to experiment with your soil at home.  After burying your olla and letting the water seep for a few days, dig around to see where the soil is staying moist.  You'll also notice where the vigor of plants begins to drop off - that will be the edge of your olla water radius.
Product dimensions: 12" long x 6" wide x 9" tall