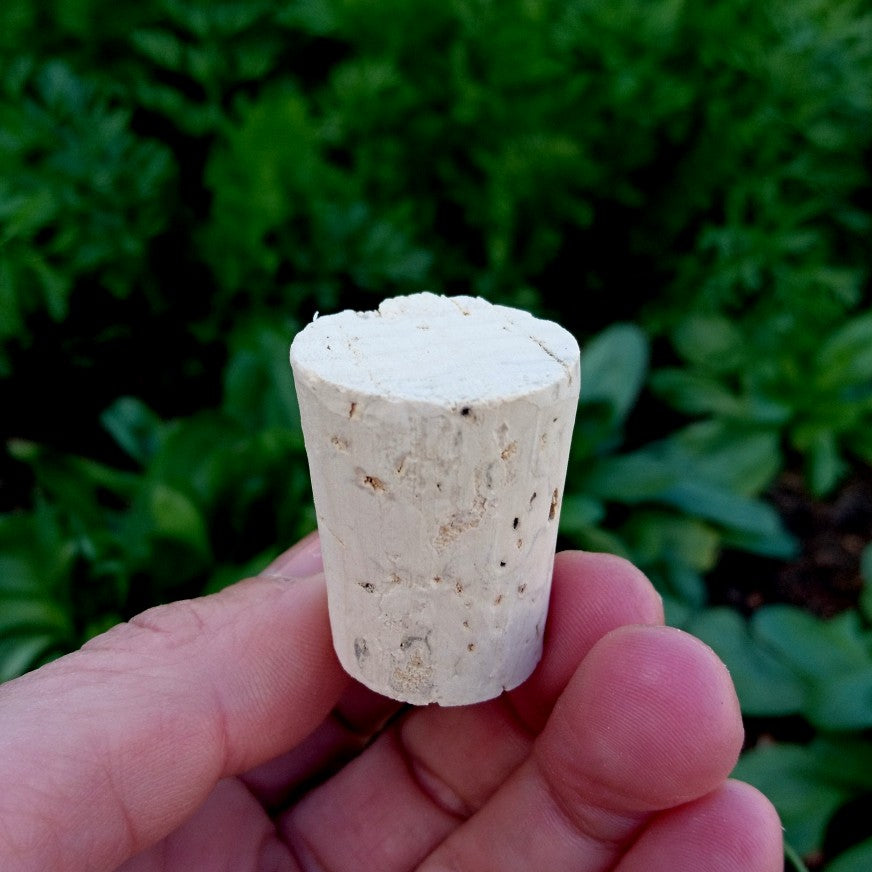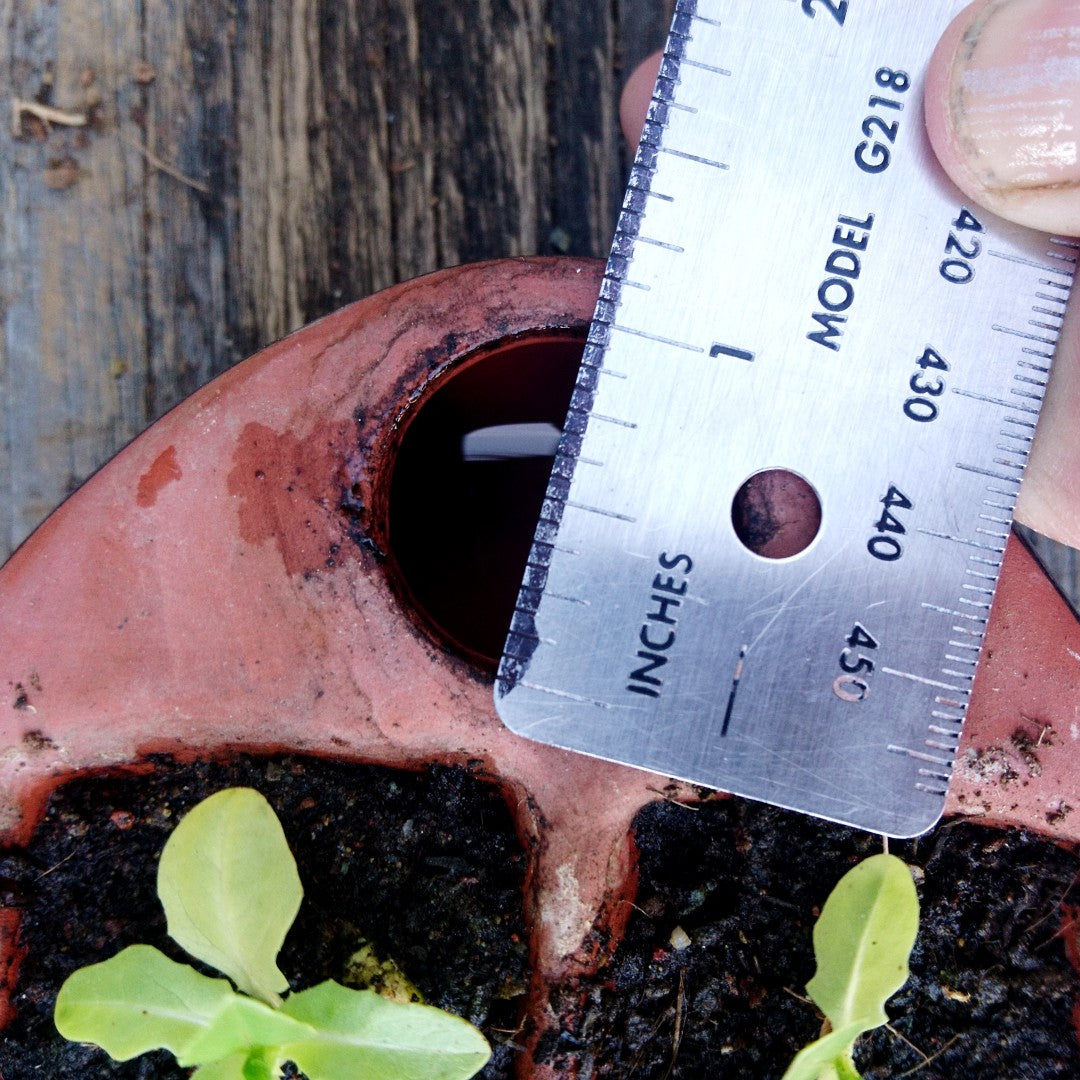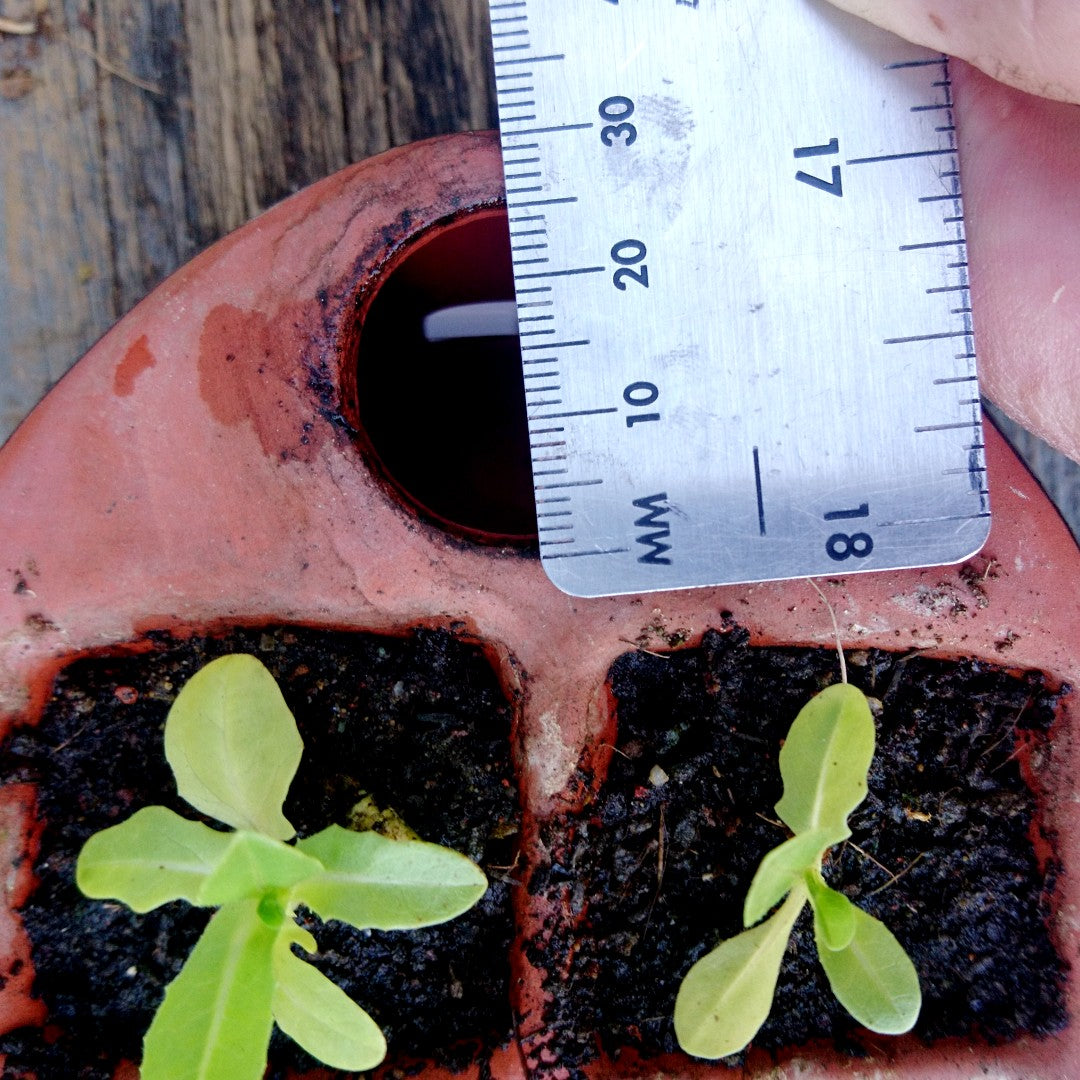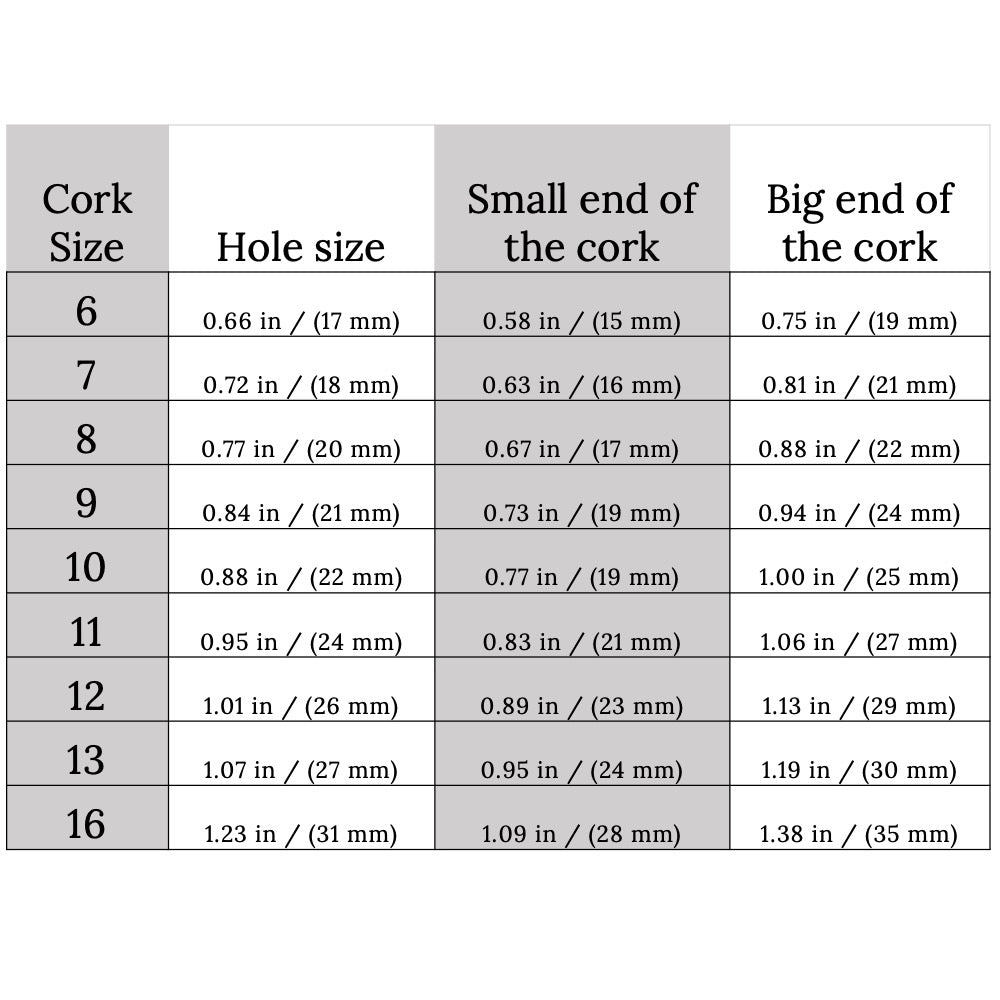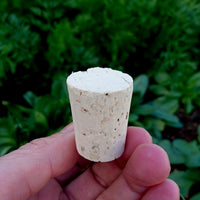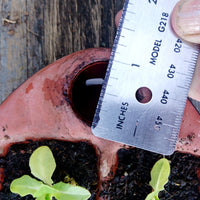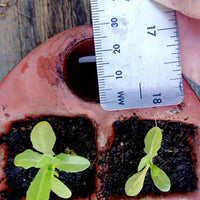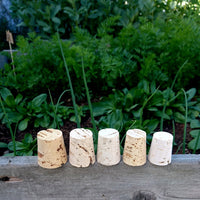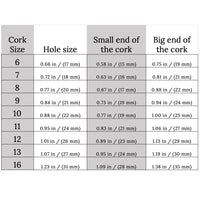 Sometimes you need to replace those corks!
Please note that our corks come in LOTS of sizes. 
Because our pots are handmade, the holes in each one are different.  
To find the right size:
Measure across the biggest diameter of the hole in your pot, in either inches or mm.
Look up the size under "hole size" in the chart in the images on this page.
Choose the cork size (from the column on the left) closest to your hole size.
The "small end of the cork" and "big end of the cork" are the measurements of the cork itself.