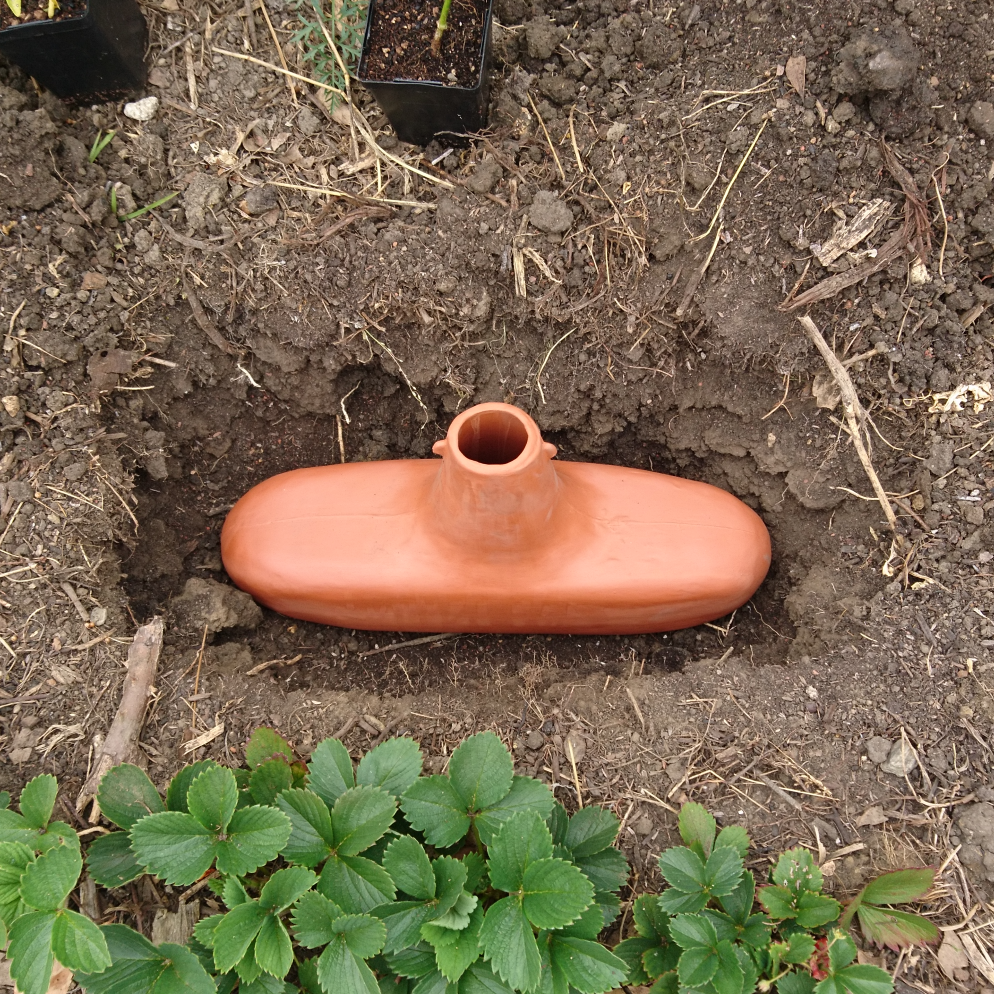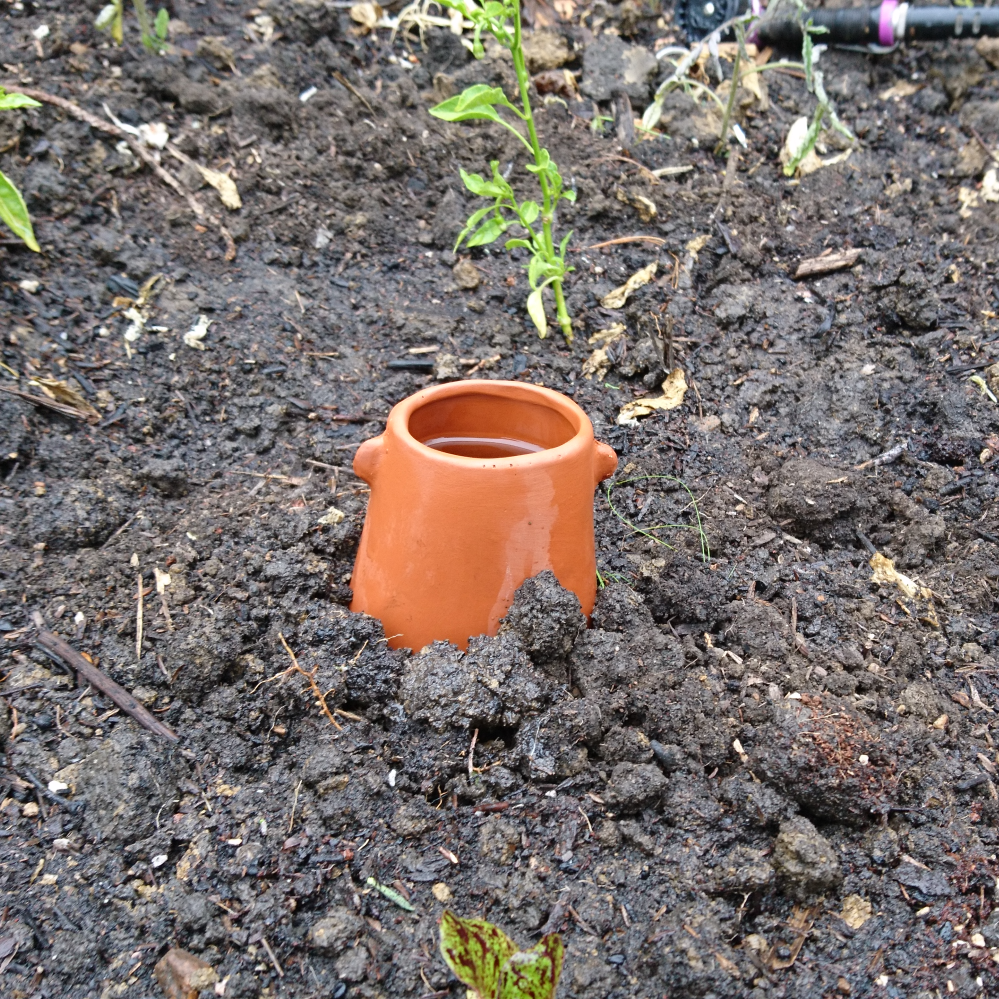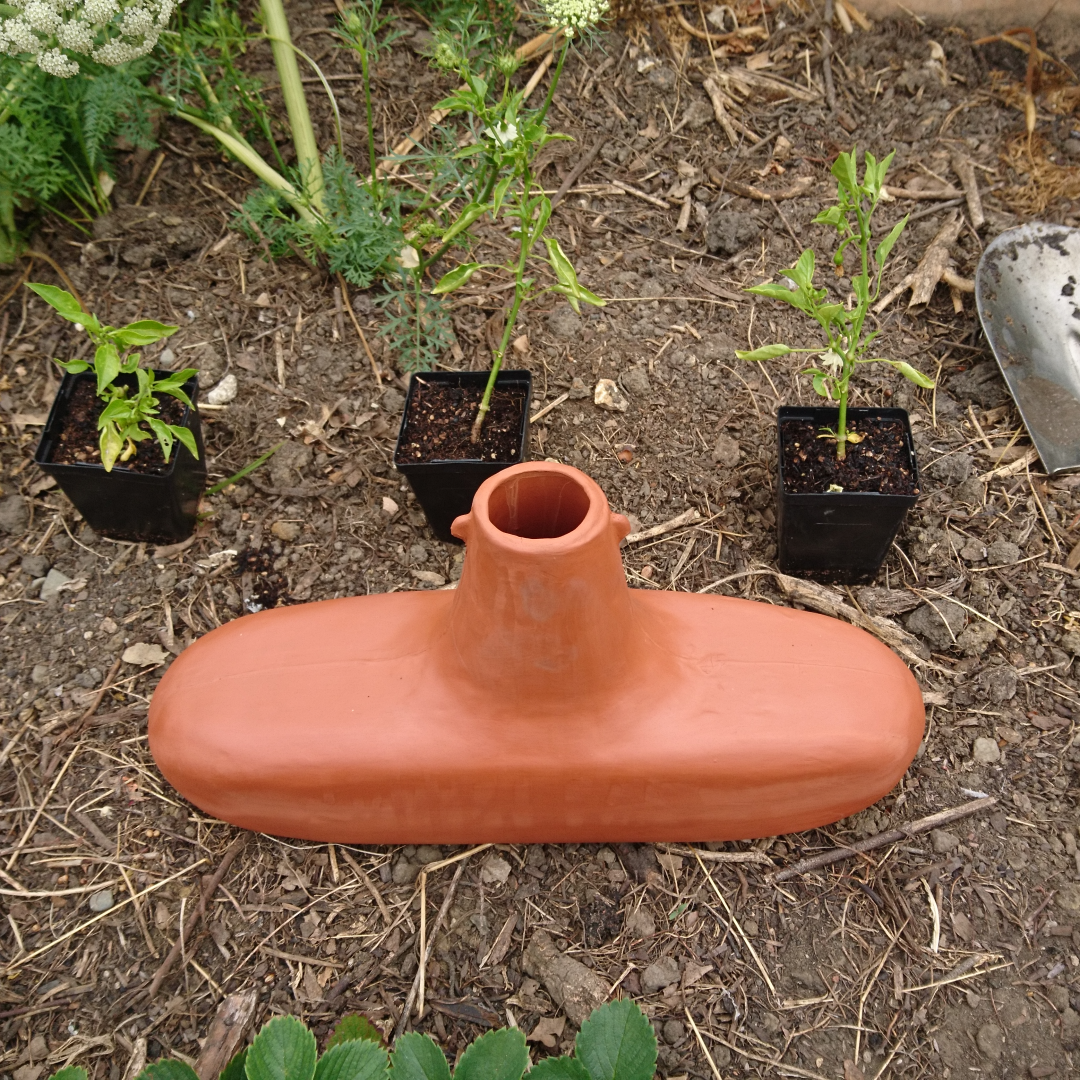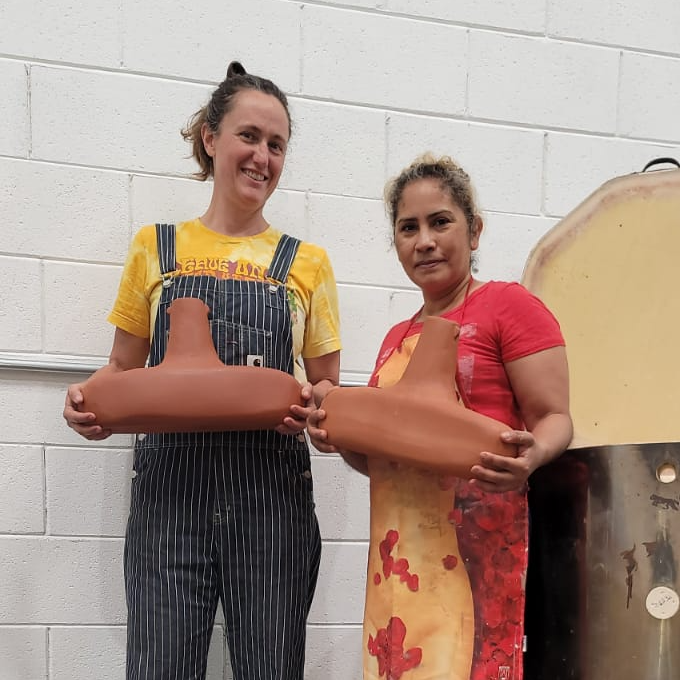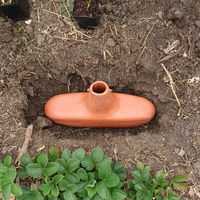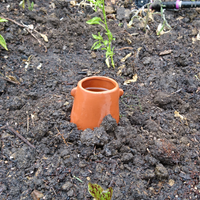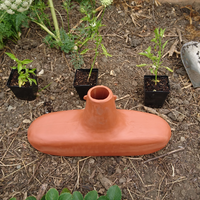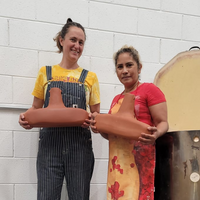 Row Olla -- Beta test page
LOCAL PICK-UP ONLY!!
These are the newest thing from Orta!  Self-watering underground pots.
Each olla (say it OY-ya) holds about 1.5 gallons of water and needs to be refilled about once a week (depending of course on temperatures, soil type, etc.).  Dimensions are 18" x 5" 10".
These are most definitely prototypes!  We're still figuring out how to produce these up to our usual standard clean finish.  But each one holds water perfectly.  And the cosmetic flaws will mostly be underground . . .  :)
I hope that in exchange for beta test pricing, you'll write to tell me how the pot works for you!  I'm especially interested to know:
How big of an area does this water for you?  What type of soil do you have?
How frequently do you have to water?
Can you tell any difference in the health of plants watered with an olla compared to overhead watering?