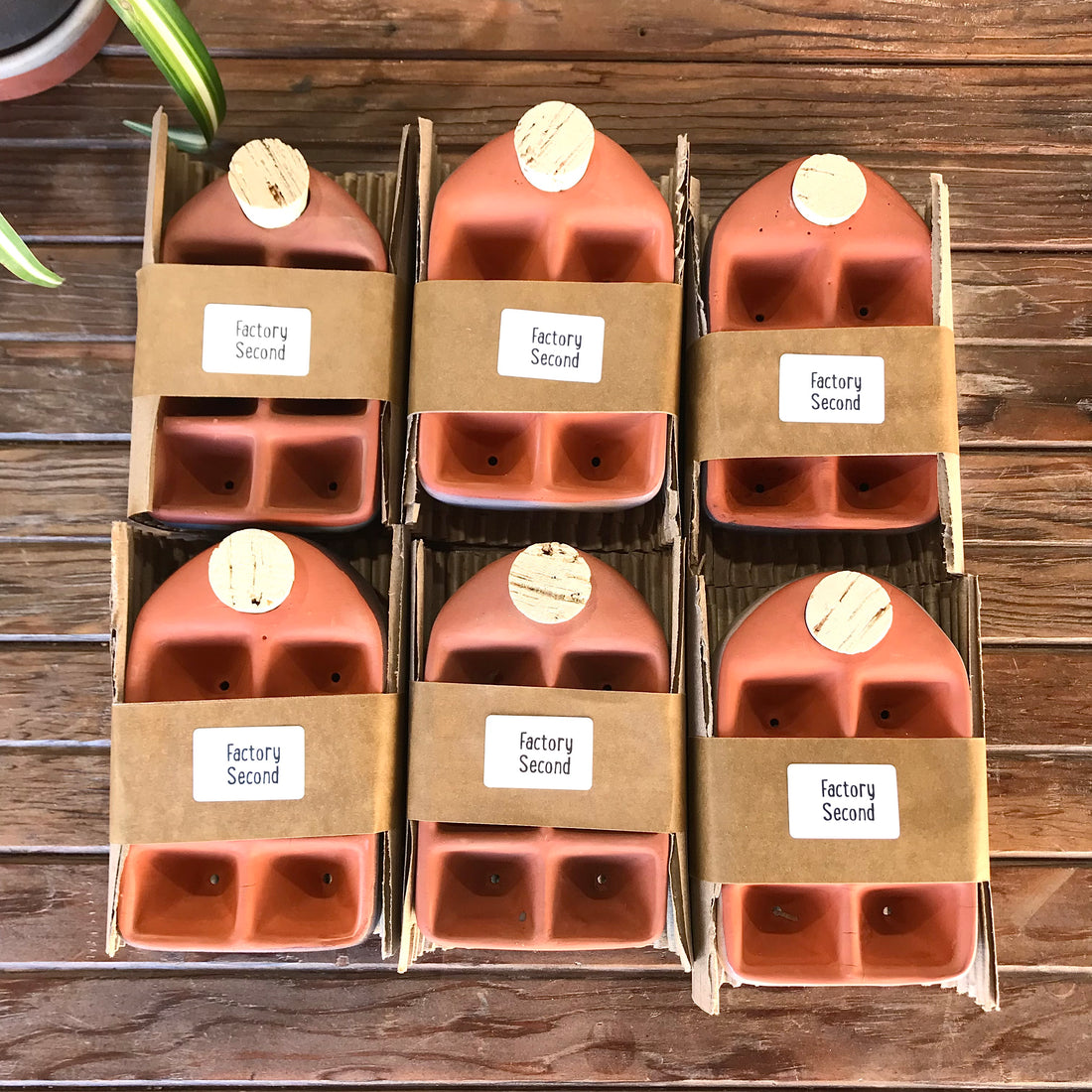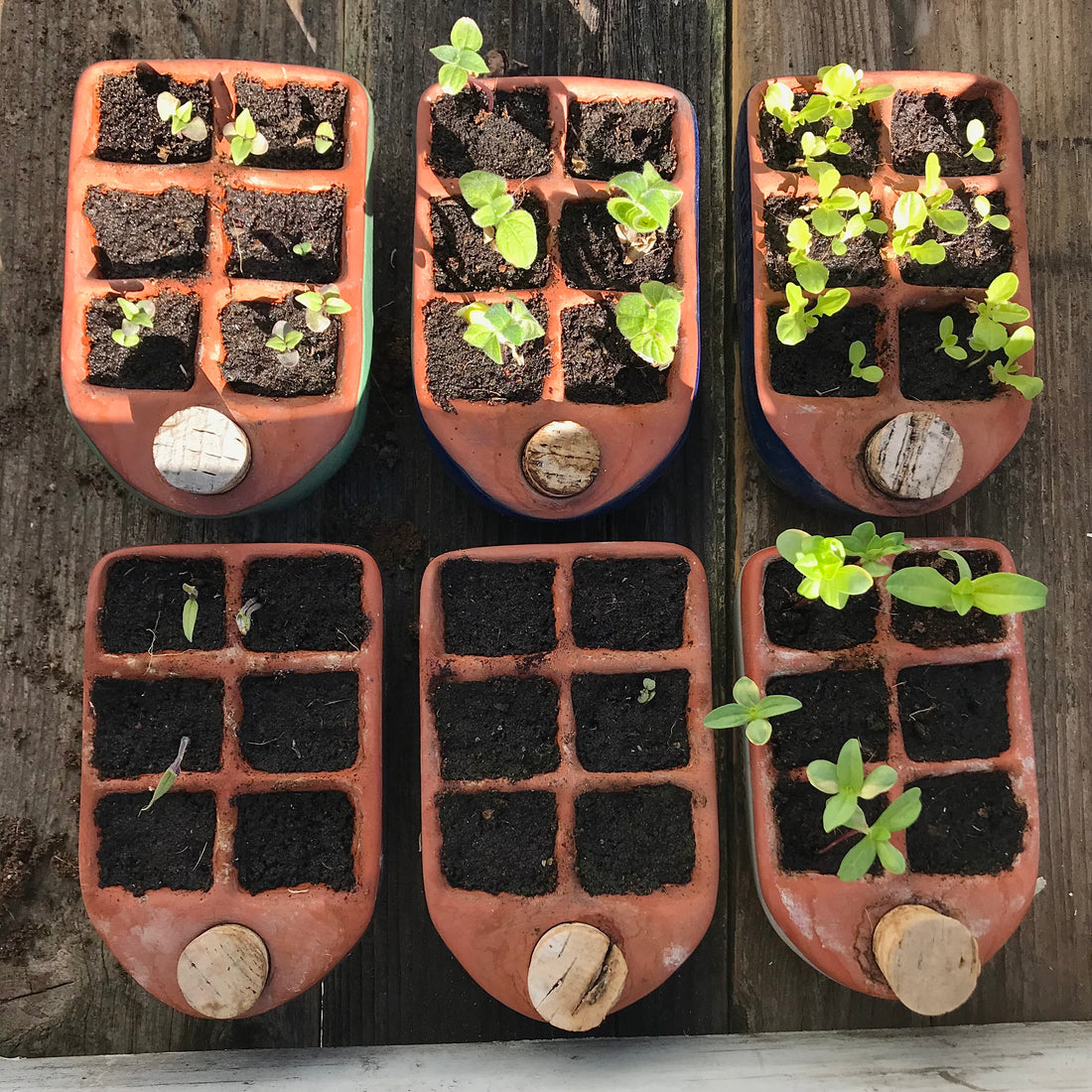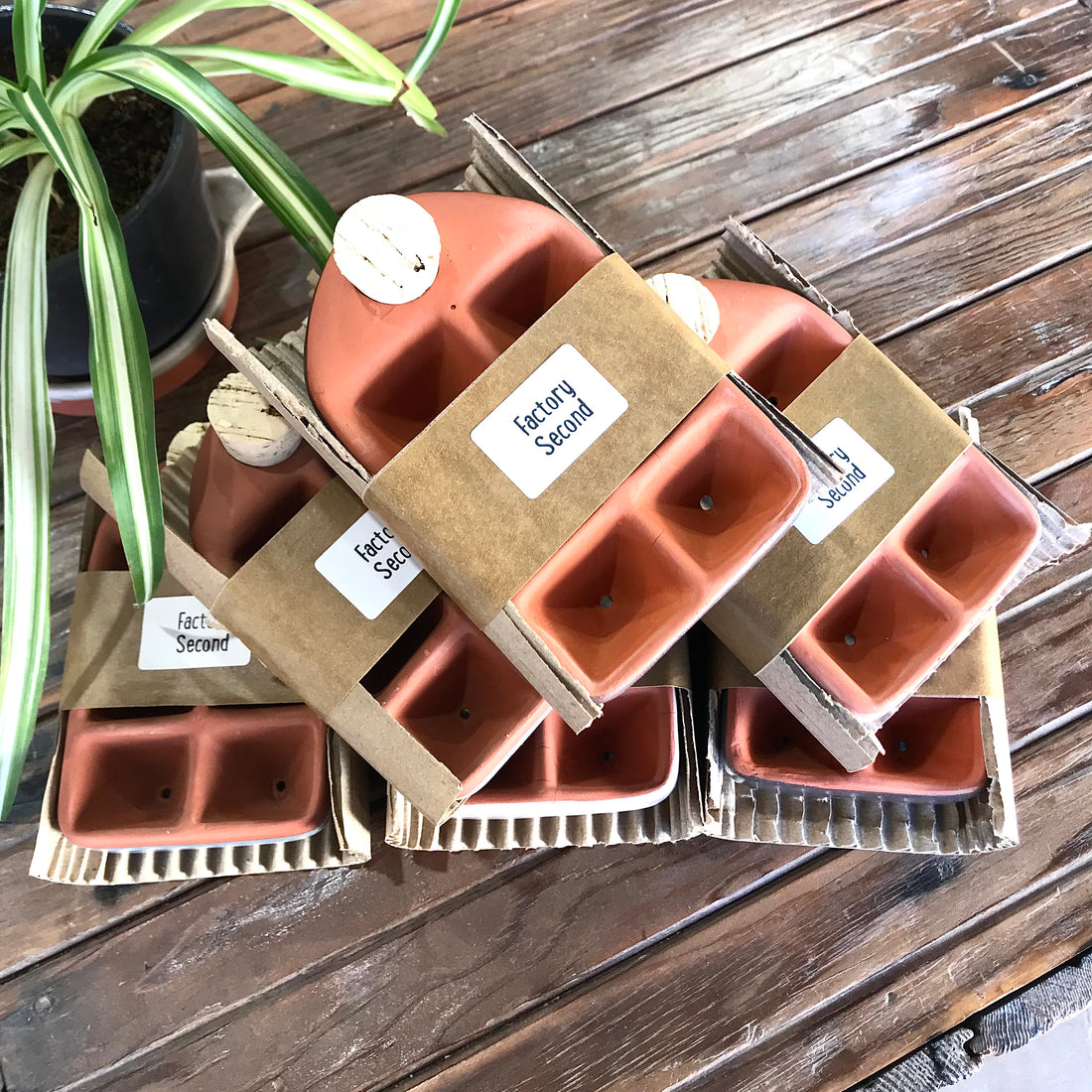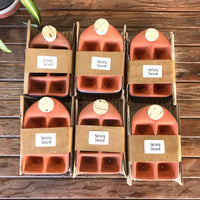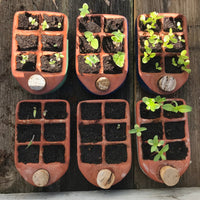 Bulk Factory Second Sixies - BUNDLE of 6 pots
Buy 6 Factory second Sixies for $18 each.  ($108 for each bundle)
12 or more are just $15 each! ($90 for each bundle of 6).  Add 2 or more bundles to your cart to get the discount automatically
When you're ready to start lots of seeds, you need LOTS of pots.  Get set up with bulk purchases of factory seconds!
These are our cosmetically flawed, but perfectly functional factory seconds pots.  Typical blemishes are glaze smudges, bubbles, or superficial cracks in the top surface of the pot.  Seconds carry the same guarantee as all our pots.
We'll send just one set of instructions per order.  BUT if you want these as gifts, and need extra instructions, please let us know in the checkout notes.