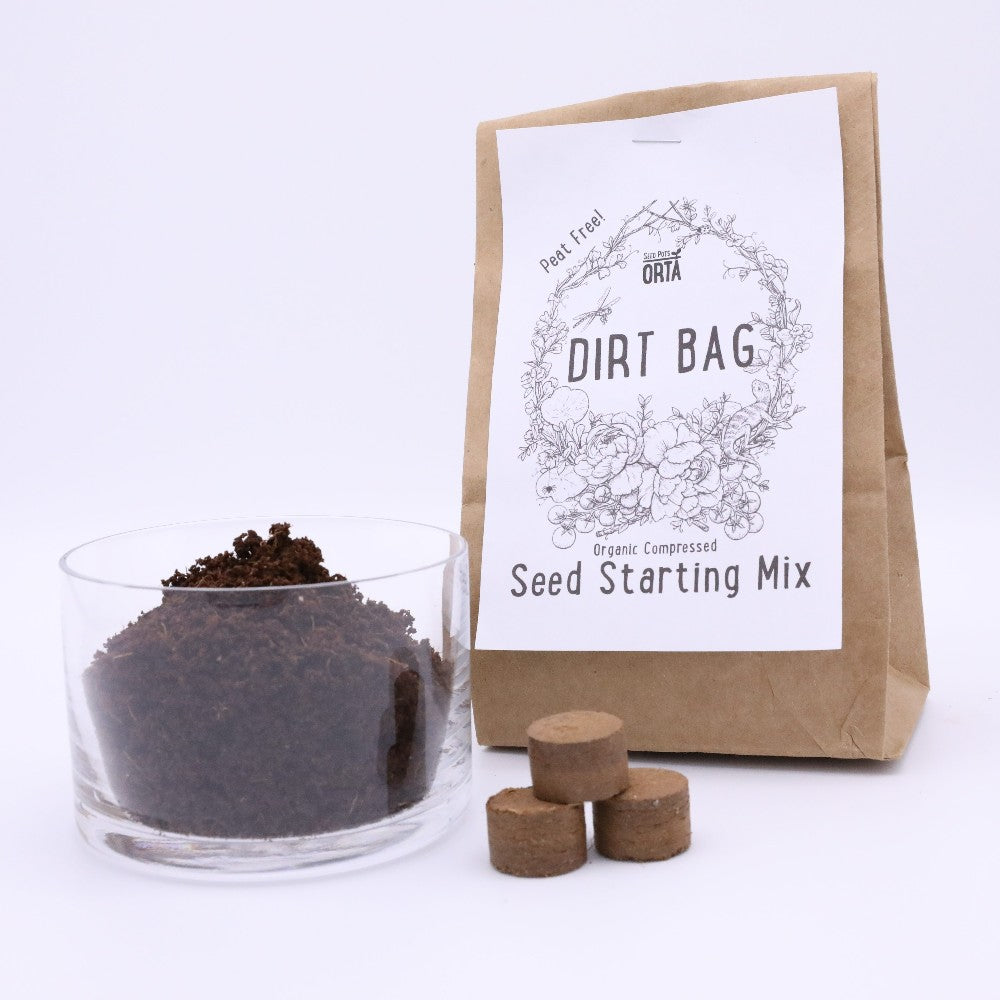 Dirt Bag - Organic Seed Starting Soil
An excellent medium for starting seeds, these compressed pellets expand into a light rich mix with just the right texture for germinating seeds and growing baby plants.
Made primarily from coconut coir, the environmentally responsible alternative to peat, Dirt Bag mix also contains organic fertilizers.
Add one tablespoon of water per pellet to get just the right texture.  Bag contains 48 pellets which expand to make 7.5 cups of mix. 
One bag will fill your 12-Pack 3 times, your Rectangle Seed Tray 4 times, your Square Seed Tray 8 times, and your Sixie 18 times.