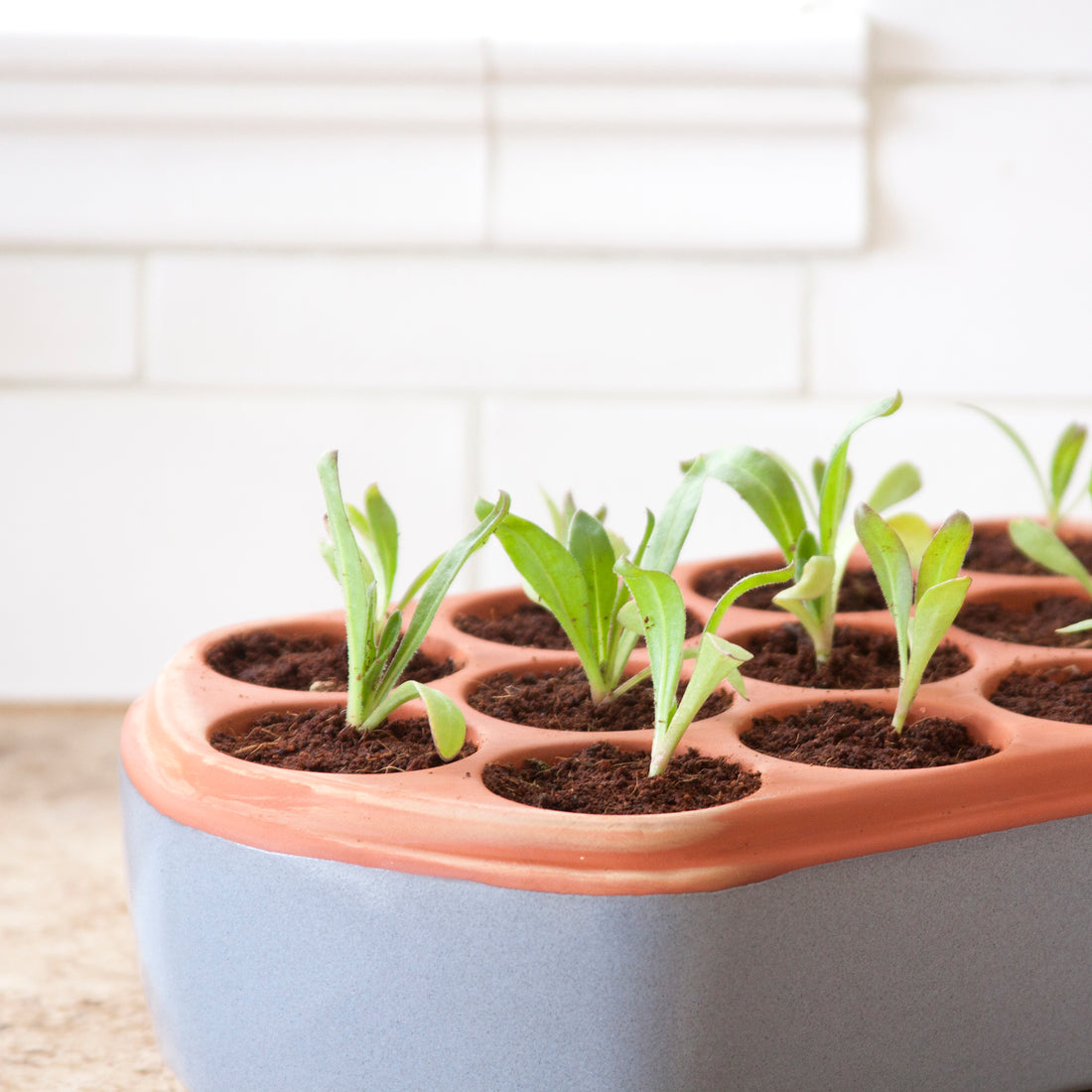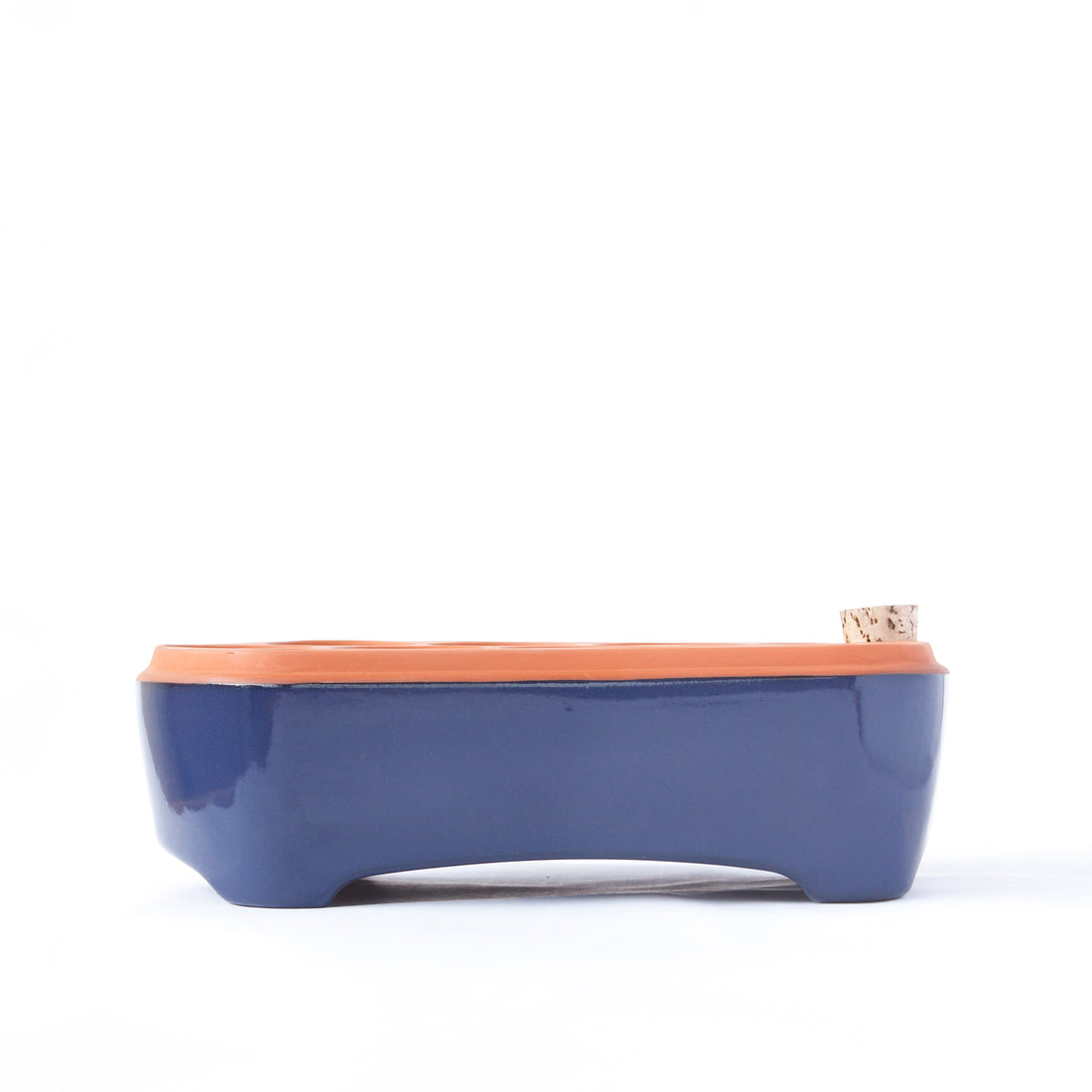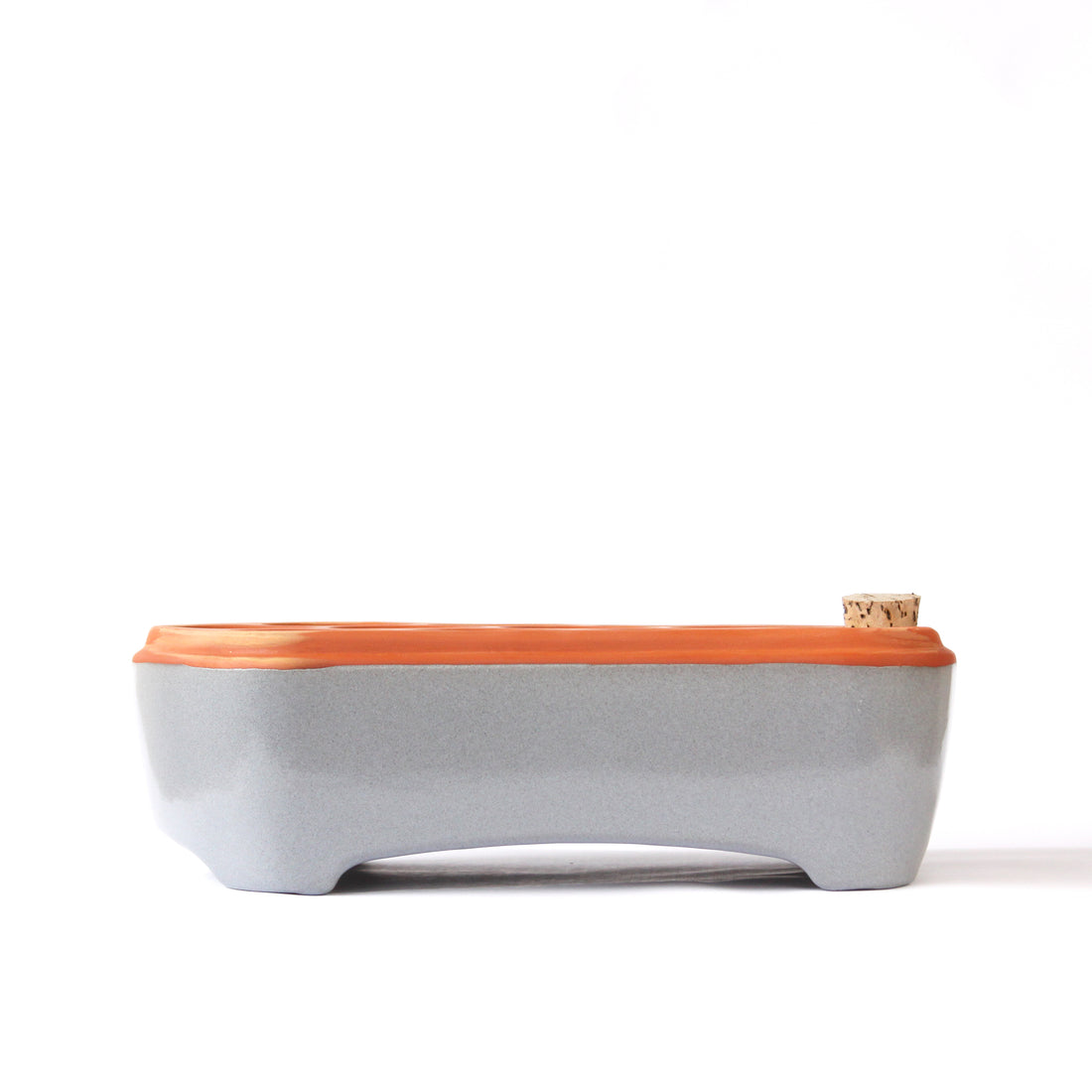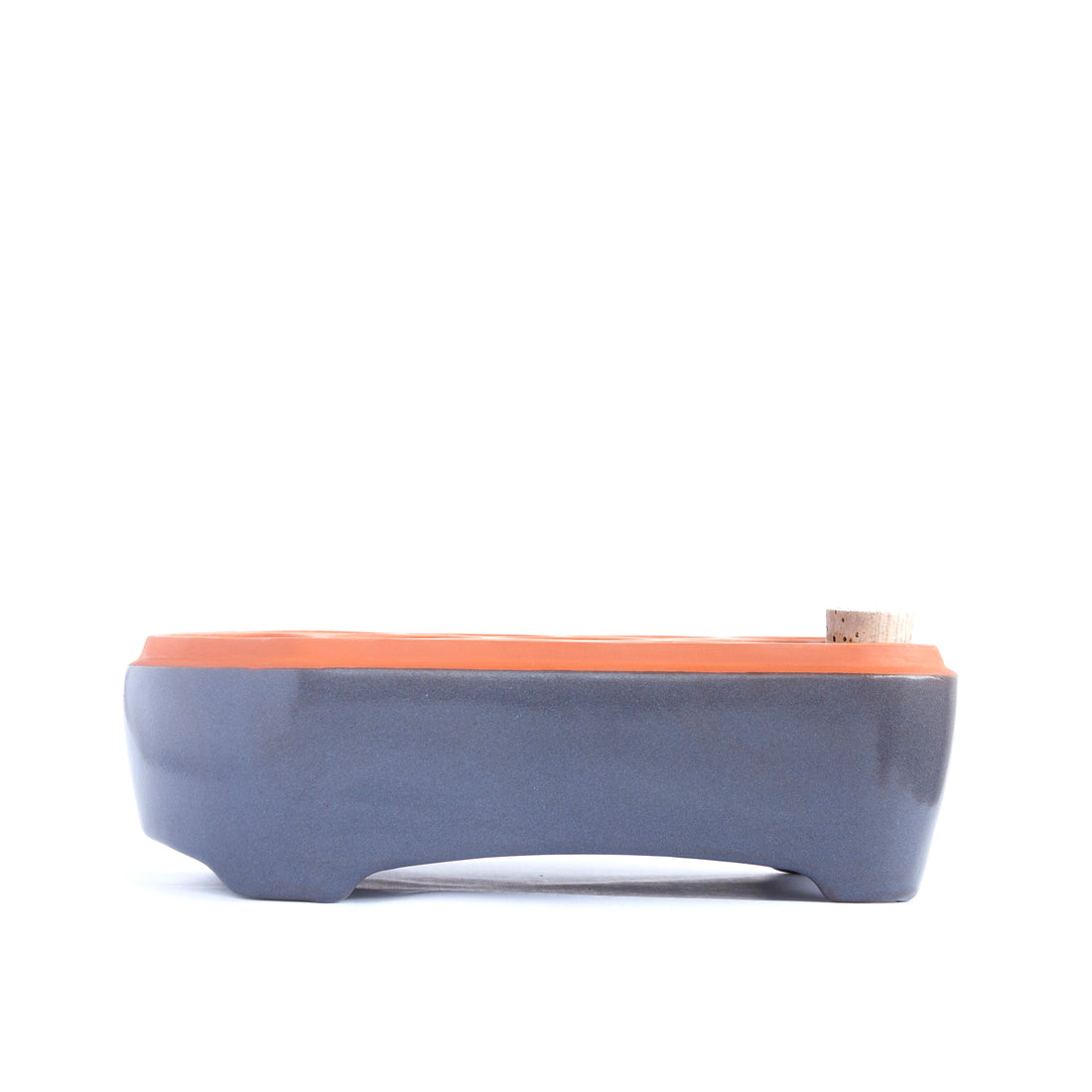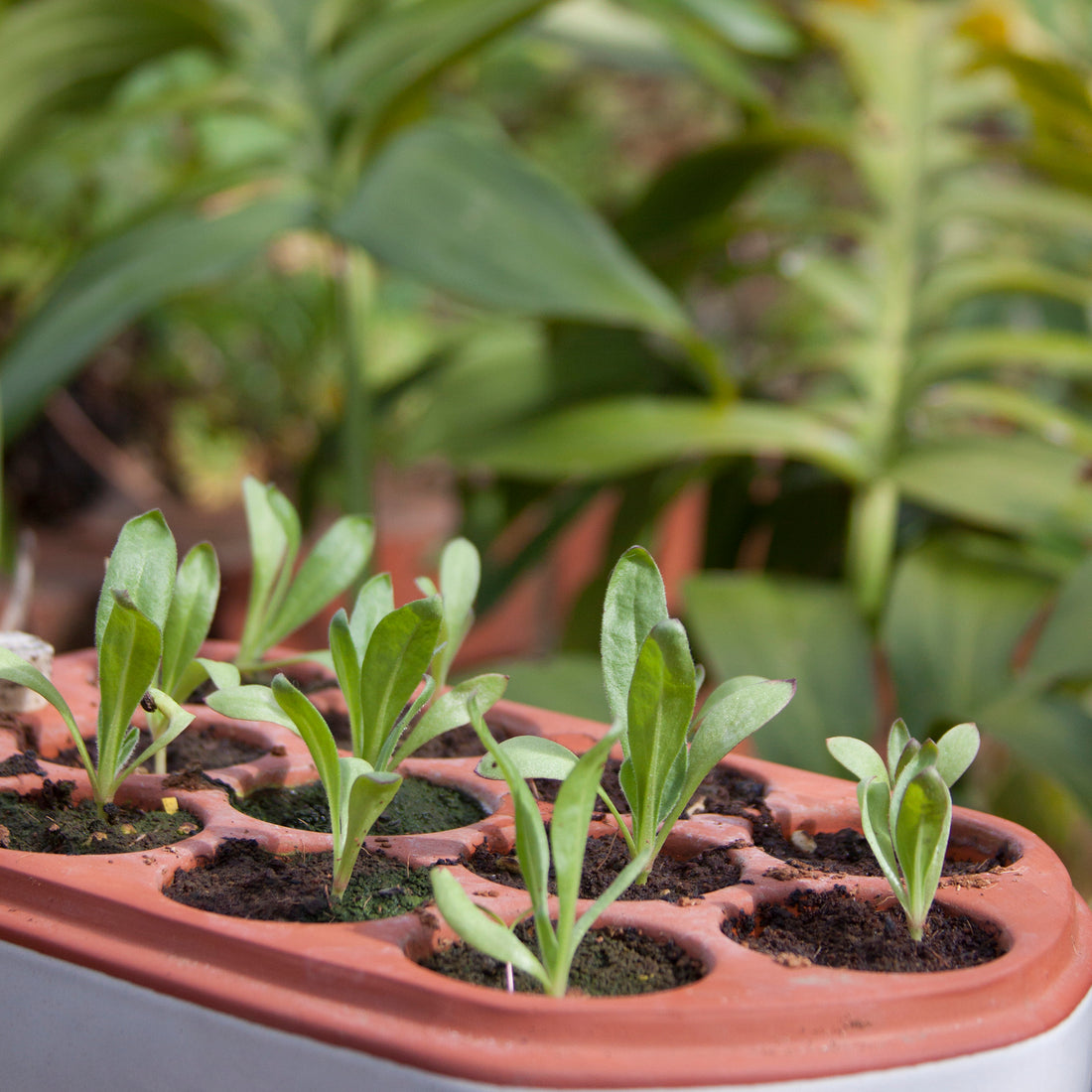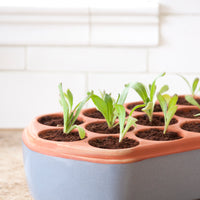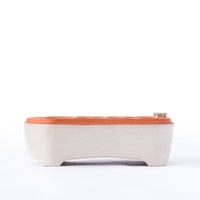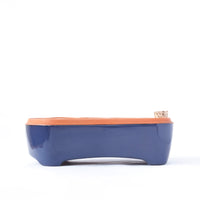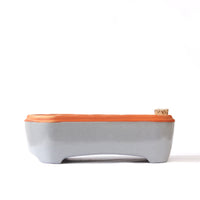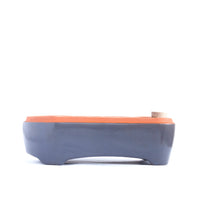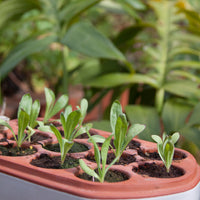 12 Pack Self Watering Seed Pot
🎉🎉. Back in stock! 🎉🎉 
"One of my best investments!" 
 "Amazing Starters!"
"Love these pots!"
(Scroll down to see all reviews.)
Water once a week for thriving baby plants.
No more guesswork!  With Orta pots, you can't over-water and you can't under-water.  All you do is fill the reservoir once a week and your seedlings get exactly the moisture they need.  
Think of all the money and plastic pots you'll save because you can confidently grow your own starts, knowing that they'll survive!
Anything that you'd buy as a start at a nursery, you can grow in an Orta pot.  Works for any type of seed, from veggies and herbs to annual and perennial flowers.  
Porous terracotta wicks water from the reservoir to give seedlings perfect moisture. Plants pop out for easy transplant. Reuse your seed pot for a lifetime.
Non-toxic and plastic-free, our Orta seed pots are made from clean materials you can feel good about. 
To learn more, please check out our Non-toxic materials and process,  How it works and FAQ  pages for detailed information and instructions on how to use Orta seed pots.
Handmade responsibly in Oakland California.  Packaging is 100% paper and is both recyclable and compostable, including all the shipping cushioning too.
Each pocket measures 2" across and 2" deep.  Overall dimensions are 11" x 7" x 3.5".
Because all our pots are handmade, expect some variation in the surface of each seed-starter.
And if you don't love it, we'll take it back!  Click here to see our very accommodating return policy.  We really want you to feel comfortable buying our pots, and very happy with your purchase!